Don't just let anyone in. See All Security Systems specialises in the supply and installation of quality Italian-made Ditec, Liftmaster, BFT and FAAC boom gate operators throughout the Central Coast for controlling the access of motor vehicles.
A boom gate is often your first line of defence against unwanted visitors, make sure it's a quality system. Our team offers gates with the following features:
Rapid speed boom gate operators for high traffic situations
Hydraulic boom gate operators for longevity and smoothness in operation
Ground Loop sensors for exit and safety purposes
Token, Card, Pin Access to boom gates
Coin and Ticket Machine operations
Low Voltage Boom Gates with Battery Backup
Solar Powered Boom Gates for projects where mains power is unavailable
Boom Gate Operators up to 8 metres
Our range of gates
Whether you're an office building, an owners corporation for a rental property or establishing a new business, we can help. We offer our systems to both our private and commercial customers. Homes with long driveways without the option of full-size automatic gates could benefit from our services.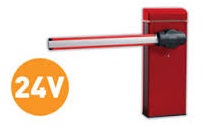 Pictures above is a B680-AH – Articulated Boom Gate Operator installed by our team for the High Point Building located in Erina NSW. This system keeps the parking lot secure and protects the tenants' vehicles. The B680H is a hybrid double piston 24V hydraulic unit supporting beams up to 8m in length.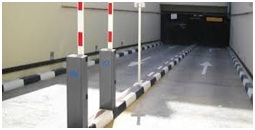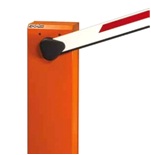 615 Boom Gate Operator
Single piston hydraulic boom gate for beams up to 5m. Medium Use
B680H Boom Gate Operator
With the option for LED beam lighting and integrated traffic lights, this is a complete management system for motor vehicles. Rated for more than 2,000,000 cycles of totally safe, continuous use thanks to the 'reverse on contact' feature, this is a reliable and sure investment for any property. Its 100% duty cycle ensures instantaneous response no matter how long the system has been up for.
For lower-flow applications or where a larger unit wouldn't suit, we offer the single piston FAAC 615 BPR hydraulic Boom Gate Operator for beams of up to 5m. Designed for your medium use gateway, this is the perfect solution for body corporates looking to secure a residential carpark.
Speak to the experts in the installation and maintenance of Central Coast's most secure boom gate operators today. Contact See All Security Systems on 02 4351 0888, or email us your questions at enquiries@seeallsecuritysystems.com.au to make your property more secure today.